Basketball
Angola Appoints New Mens' National Team Head Coach
The Angolan Basketball Federation (FAB) announced on Wednesday that Pepe Claros will be the new mens' national team head coach. The Spaniard takes over from Brazilian Jose Neto who resigned due to personal reasons. Neto had guided the national team through FIBA Afro Basket 2021 qualifiers in November 2020 and February this year.
The 52-year-old, Pepe Claros is expected to arrive in the country on May 24th will now take charge of the team until the end of FIBA Afro-basket 2021. The tournament is set to commence on August 25th to September 4th. But before then, the tactician will have to lead the former African champions through the pre-Olympic tournament scheduled to take place in Lithuania from June 29th to July 4th. Angola has been drawn against Slovenia and Poland in the qualifying stages.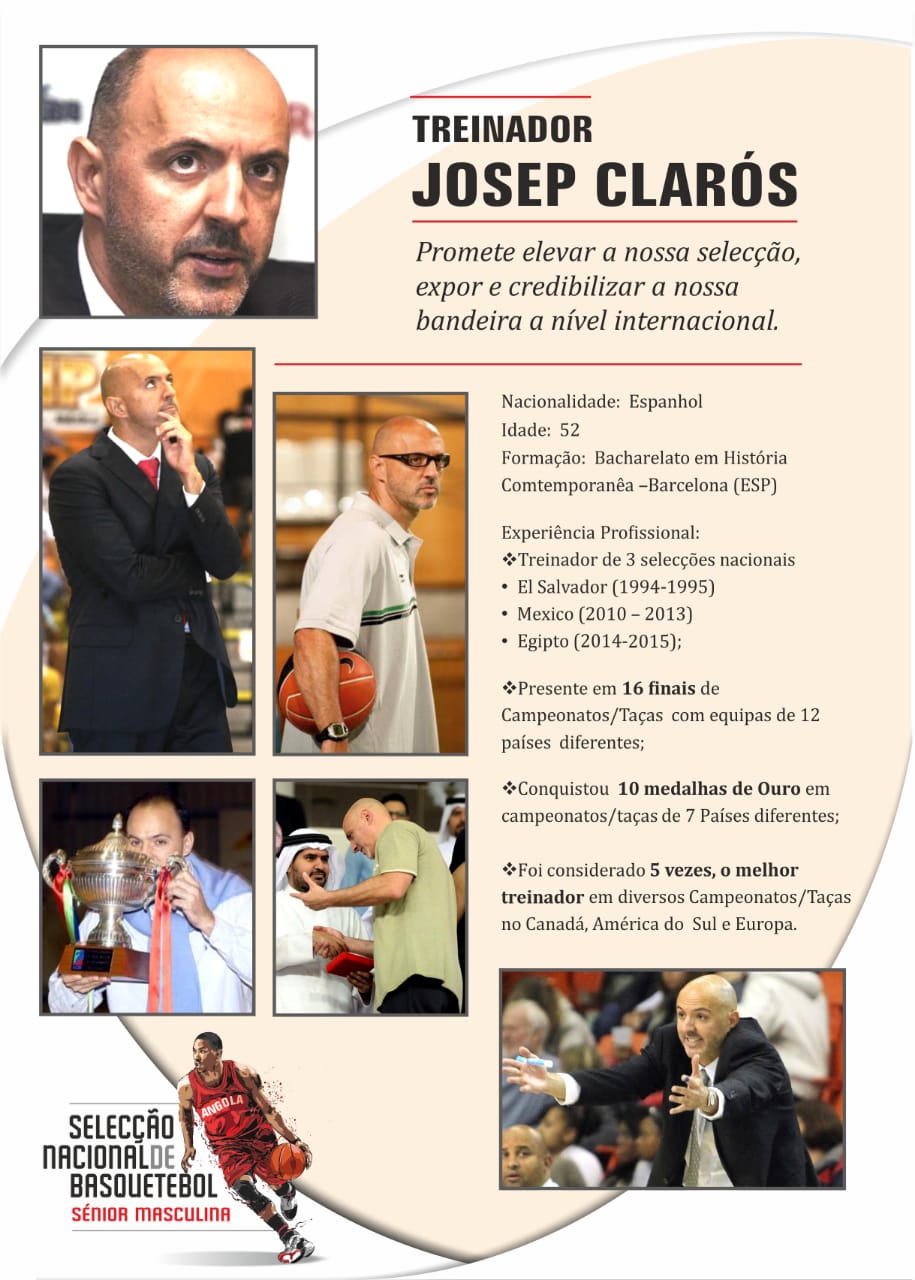 Josep Claros has 10 medals to his name. Before joining the Angolan men`s national team, he had coached teams in Asia and America. Appearing in 16 cup finals with teams from 12 different countries as well as the national teams of El Salvador and Mexico. Pepe Claros will be the second Spaniard to coach the Angolans, the first one being Moncho Perez who led Angola to second place at the 2015 FIBA Afrobasket. Claros has been hailed for his multilingual prowess with mastery in the languages of Spanish, English, French, Catalan, Portuguese and Italian.