While Erling Haaland was grabbing all the headlines before his move to Borussia Dortmund another exciting story was brewing in Austria. While at a tender age, Haaland's shoes still seemed too big to be filled, albeit by a young Zambian man, just two years his senior.
Just like the former, it didn't take long for Europe's elite to get their head turned by the 22-year-old. The battle for Daka is set to kick off as soon as the European transfer window is declared open.
Red Bull Salzburg is a club known to spot and sell talent to other European top tier sides and might have already retired to the fact that the Zambian is a 'goner'. He won't be short of suitors with a host of club rumored to be in for the promising young forward's signature.
Dubbed the "Goal Machine" Daka's raw talent and sheer strength set him apart from his peers. One might argue he's used to carrying the weight of responsibility being promoted to an adult at the tender age of 14 after losing his father.
He received his national team call up at just 16 years old in games against Kenya and Guinea Bissau. Being thrown in the limelight at such a tender age didn't derail his European dream but rather fueled it. The dream was to materialize in 2017 as the then 19-year-old moved to FC Red Bull Salzburg to begin the next chapter of His career.
The club has nurtured other African talent notably the Liverpool pair of Sadio Mane and Naby Keita. They both plied their trade for the Austrian giants before the former moving to Liverpool and Keita joining RB Leipzig, Salzburg's older brother.
Daka looks likely to follow the Guinean's route, especially after the recent unfolding. With manager Jesse Marsch poised to take charge of RB Leipzig after Julian Nagelsmann's departure to Bayern Munich. The American manager would surely consider adding Patson Daka to his plans if he isn't already.
RB Leipzig is well known "client" to Salzburg having completed several deals before involving players such as Keita, Chelsea's Timo Werner, Dayot Upamecano and the latest acquisition being manager Jesse Marsch.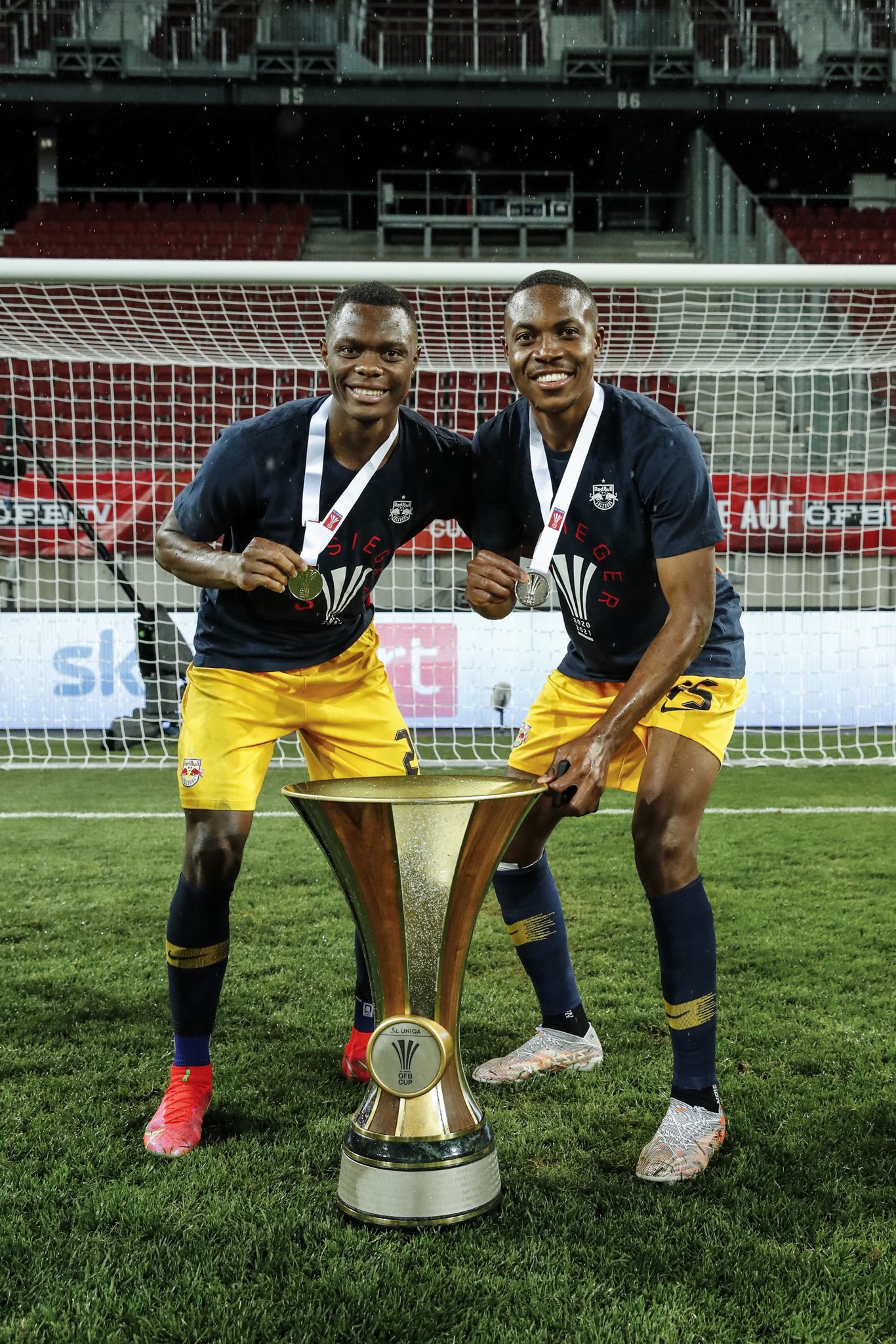 What Does Daka Bring to the Table?
Getting many plaudits as a complete striker, the former CAF young player of the year assures not only goals but also brilliant forward play.
He has been compared to African giant Samuel Eto'o with Zambia Head Coach admitting that He will undoubtedly be a huge star in future. He said "I would say he's on the road to replace what Samuel Eto'o once was in representing Africa and African football" He added "He could be compared to Sadio Mane or Samuel Eto'o, with the level of skill and speed that he has, with the sense for space, sense of positioning, in the right place at the right time"
His tally of 24 league goals in 24 games is just the cherry on the cake with regards to his immense ability. Patson's ability to handle pressure bestowed on him can't go without mentioning. Within a short span, he made Erling Haaland just another passing cloud in the illustrious list of young talents to pass through the ranks of Red Bull Salzburg.
While it's clear that a cloud of uncertainty will continue to linger over the Zambian's immediate future what is certain however is that whoever gets their hand on Him will have a superstar in the making.